Most business owners normally do not consider one of the most important decisions they'll make until it is too late.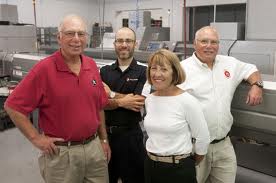 There are approximately 12 million family businesses in the United States today.
Only about 33% survive to transfer into the second generation.
Only about 10-15% continue to exist into the third generation.
Those who have survived represent a great achievement. They are examples of companies who have worked hard to be successful and equally as hard to succeed in passing the family business on to the next generation.
Most tax experts focus on the technical aspects of succession planning.
How do we minimize corporate, personal or estate taxes?
How does one plan for the transfer of a family-owned business in a tax-efficient manner?
In doing so, many business owners have come to falsely believe that their Life Insurance Funded Buy-Sell Agreement is in fact a Business Succession Plan.
Technical considerations and estate preservation are certainly important motivations for planning, but statistics indicate that far more owners will retire while still owning their company, than those who will die. It is true that every good succession plan should have a contingency in the event of a premature death. But, the primary focus of our Succession Planning model is developing a lifetime leadership transition plan, which will assure the success of the business and the family for many generations to come.
The problems inherent in a family business transfer cannot be oversimplified and that's why succession planning services are so crucial.
By focusing on the critical issues, we are able to expose those factors which often block the orderly transition of the family business.
Issues such as:
Should the spouse run the business?
Should the youngest more qualified child be named the heir apparent?
Suppose the youngest is a daughter?
Can you afford to transfer the business to the next generation?
Have I made the right decision?
By addressing these types of issues business owners and their successors can prepare themselves to apply practical solutions which evolve out of the planning process.
Summit's Family Succession Planning Model is A needs based, client centered approach coupled with extensive technical skills.
Our conceptual model views the family-owned business as three independent and overlapping systems– family, business and ownership.
With our "systems" approach utilized in our succession planning services, we draw strength from the shared history, identity, and common language of families. This systematic approach allows everyone to see how organizational roles color a person's point of view, personality and behavior. With this foundational base we are able to integrate the needs of the family, the business, and the owner, resulting in an objective comprehensive plan.